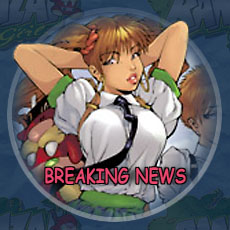 BANZAI GIRL #1 AVAILABLE SOON!
The first issue of the four-issue, bi-monthly BANZAI GIRL miniseries arrives in stores in August 2002! BANZAI GIRL #1 introduces Jinky Coronado, her energetic supporting cast, and the nefarious Shadow Whisperers that strive to destroy her eighteenth birthday party!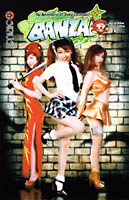 BANZAI GIRL #1 LIMITED EDITION PANTY PACK AVAILABLE SOON!
This special edition of BANZAI GIRL #1 features a full-color photo cover of Jinky Coronado in costume, and comes signed and numbered to 1,000 copies by Jinky herself! The BANZAI GIRL #1 LIMITED PHOTO EDITION PANTY PACK also contains a pair of thong panties (size Medium) adorned with the BANZAI GIRL logo. Available for sale in August 2002!
BANZAI GIRL AT THE WIZARDWORLD CHICAGO CONVENTION!
Be sure to visit Jinky Coronado at WizardWorld, Chicago's premiere comic book convention, during the weekend of July 5-7, 2002! She'll be signing in costume at the Sirius Entertainment booth and posing for pictures. Stop by and say hello to the comic industry's newest sensation!